Keep your business moving
Free access to our marketing platform, Prospect
Let's get through this in the best shape possible.
We want to help small independent agents through this difficult period.
Stay connected to your audience with our data driven prospecting tool, Prospect.
Offer available for high street agents with 5 or fewer branches.
No monthly subscription fees or lengthy commitments, you only pay for print and postage on the letters you choose to send.
Free access available until 30/06/21.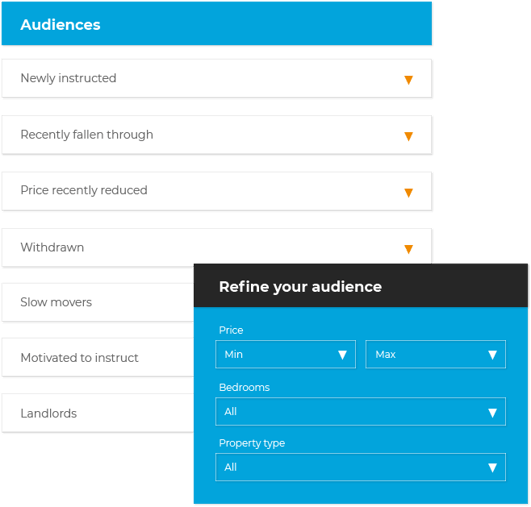 Sign up here and we'll be in touch to get you set up.