Christmas is just around the corner and Santa's elves are working flat out to get everything ready for the big day. But are we doing our bit to help Santa with his exhausting delivery schedule? Well, our team decided to find out.
Our analysts have been hard at work on a comprehensive study into the naughtiest and nicest areas of the UK, and we can now reveal exactly how Santa-friendly the country is.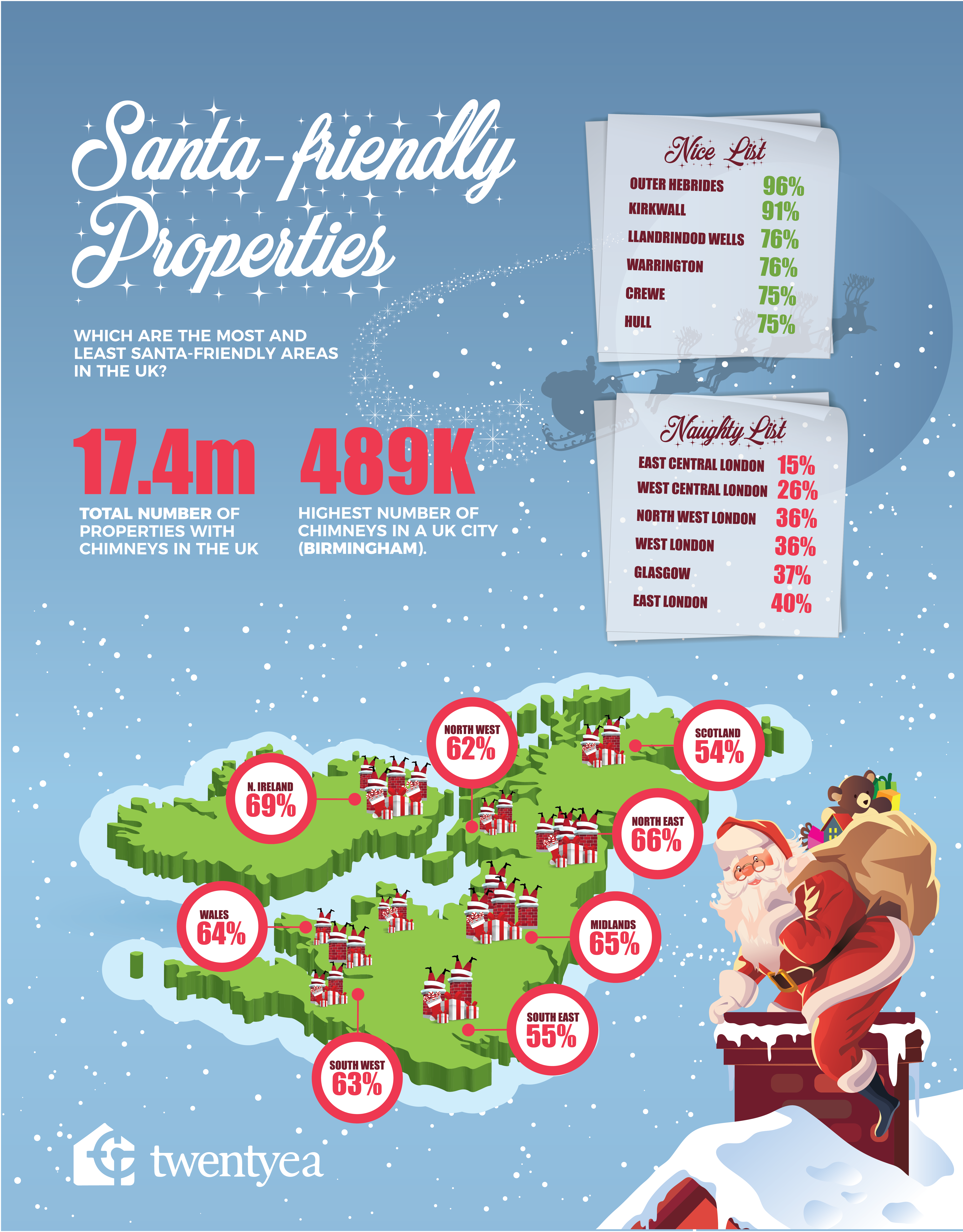 Our study found that 17.4m UK homes have a chimney, and are therefore classed as fully Santa-friendly. The friendliest UK city is Birmingham, where 489,000 homes have chimneys. Other 'nice' areas include the Outer Hebrides, where 96% of properties have chimneys, and Kirkwall, where 91% of homes have a chimney for Santa.
But spare a thought for the naughtiest areas of the UK, where Santa might have a hard job delivering his gifts. In East and West Central London just 15% and 26% of homes have chimneys. We hope Santa's got a back up plan!