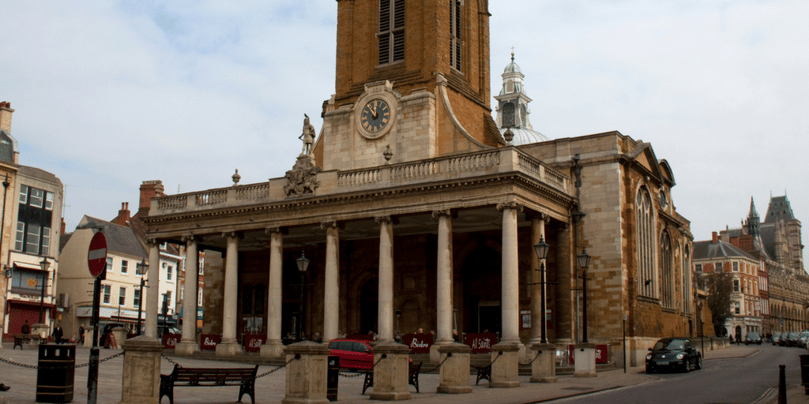 CityAM's recent newsletter identified several London commuter towns that are within an hours travel time from the capital, and much more affordable than buying in the capital itself. The article identifies Northampton as one of these towns. For this edition of Property Data Update we decided to look further into these towns, to see if Northampton really is ideal for commuters.
Northampton is a town based in the East Midlands Region of England and located an hour away by train from London.
TwentyEA's homemover data revealed that properties in Northampton have an average asking price of £271,041 and are on the market for 115 days. Towns close to Northampton include Milton Keynes, which has an average asking price of £351,256 and property on the market for an average of 116 days. Luton has an average asking price of £318,124 and property on the market for 113 days.
These town's average asking prices are much more reasonable compared to other towns and cities which are also under an hour away from London by train. For example, Stevenage has an average asking price of £441,363 and properties are on the market for 118 days. Stevenage is slightly closer to London with a travel time of 40 minutes, however the property price difference of over £170,000 perhaps would have commuters willing to look at towns slightly further away from London. Reading is similar, in that it has an average asking price of £445,324 but a shorter train commute time of only 40 minutes. Properties in Reading are on the market for 122 days.
Commuters who would prefer to rent a property might also find Northampton to be an ideal location, as an average property currently costs £768 PCM to rent and is on the market for 66 days, suggesting demand is quite high. A rental property in Stevenage on the other hand, costs on average £1,060 PCM and the properties are on the market for 64 days. This price difference of just under £300 means despite the slightly longer commute, renters may choose Northampton to make a saving on costs.
Luton has an average rental cost of £897 and the properties are on the market for 87 days, which is £100 more than Northampton, and the longer time on the market suggests that more commuters are inclined to look at other towns before deciding on Luton. The rental prices in Reading are also more expensive, with average costs of £1,279 PCM.
To read more of our Property Data Update posts, click here.
Updated daily with details of 99.6% of UK movers at the pre-move stage, TwentyEA's Homemover database is the most in-depth and accurate in the UK. For more information about TwentyEA's property and homemover data provision and insight solution, or any of our other services, please call 01908 829300 or email enquiries@twentyea.co.uk.