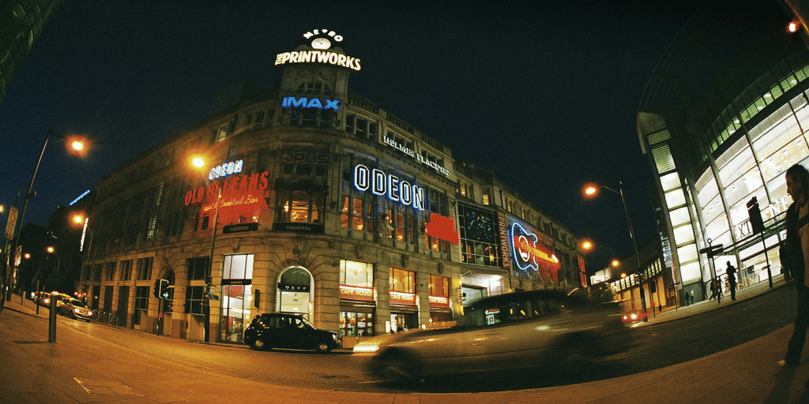 An article recently published by Insider Media identified Manchester as one of the fastest growing cities in Europe. They put this down to "significant investor confidence, a strong business community and an influx of new talent". We decided to look deeper into the property market figures in the city compared with the area's surrounding towns.
TwentyEA's homemover data revealed that properties in Manchester had an average asking price of £209,189 and properties were on the market for an average of 124 days. Towns nearby to Manchester include Bolton, which has an average asking price of £205,092 - slightly less than Manchester, however it is 15 miles away from Manchester itself, which may explain the price drop.
Wigan is 25 miles away from Manchester, and properties there have an average asking price of £153,947. Properties are on the market for an average of 142 days - longer than the properties in Manchester, suggesting perhaps that the properties in Manchester are more in-demand.
Warrington is another town that is within commutable distance from Manchester, at a do-able 21 miles away. The average asking price there is £278,154, which is higher than the average properties in Manchester. The properties there are on the market for 147 days, again, higher than Manchester and most likely due to the higher cost of properties. Warrington also has over 50% fewer households than Manchester, so the town is much smaller than Manchester itself.
In regards to the rental market, Manchester's average rental price is £845 PCM and the properties available to rent are currently 0.78% of the market. The average time a property is on the market for is 101 days. Bolton has an average rental price of £610 and perhaps as a result of the prices being lower than Manchester, there are less properties on the market to rent, with 0.44% of the properties being available at the moment. These properties are on the market for an average of 81 days, so get snapped up quite a lot quicker than the ones in Manchester.
Wigan has an average rental price of £516, with properties being on the market for 88 days and only 0.45% of all properties are currently on the market. Warrington has an average rental price of £792 and properties are on the market for 91 days on average. Overall of the current market, 0.51% of properties are available for rent. This shows that Manchester is the most expensive of the areas analysed to rent a property in, by quite a significant amount. However, this could be due to the fact that Manchester is a city, whilst the other areas are not.
To read more of our Property Data Update posts, click here.
Updated daily with details of 99.6% of UK movers at the pre-move stage, TwentyEA's Homemover database is the most in-depth and accurate in the UK. For more information about TwentyEA's property and homemover data provision and insight solution, or any of our other services, please call 01908 829300 or email enquiries@twentyea.co.uk.