Expert advice from TwentyEA on how to make the most of agent switching and the secondary instruction market.
Table of content:
1. Why Engage in Agent Switching?
2. Data-Driven Agent Switching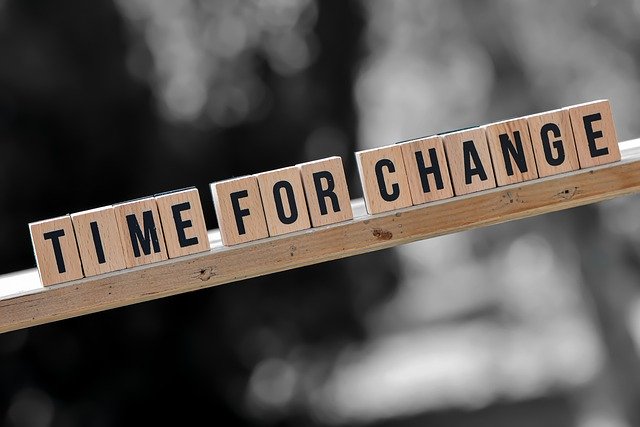 Why Engage in Agent Switching?
The conversation around agent switching is usually influenced by two factors:
A decline in new stock coming to the market

And / or a decline in market share
Traditionally, to combat a decline, agents will commit to spend more money on marketing to increase their brand awareness in the hope that it will generate more business. Sellers will often do research on portals to find an agent, so the more an agent is seen the more likely the seller will contact them. As well as using portals, agents may also decide to invest in local sponsorships, billboards and adverts in the press. All of which are likely to get them more visibility in the local areas that matter.

Despite these efforts, agents won't win 100% of New Instructions. In some cases, they won't get invited to the valuation and if they do, they'll often lose out to a competitor. This, however, doesn't mean they should give up.

We know that roughly 1 out of 3 instructions that come to the market will either add another agent into their marketing mix or switch agent altogether. The homeowners that do engage in agent switching are also more likely to be 'good sellers'. They will have often been through the pain of a bad experience, perhaps they accepted a valuation that was too high. If they choose to switch, they are choosing to get serious about selling and that's a good customer to have on the books.

This is where tools like our marketing platform Prospect comes in.
Data-Driven Agent Switching
Prospect allows agents to target sellers at key points when an unsatisfactory experience with their current agent might mean they are more likely to consider switching.
Emotional Triggers
Fall-Throughs
Generally, not the agent's fault but nevertheless often extremely frustrating for the vendor.
Price Reductions
Nobody is happy about having to reduce their price. Unfortunately, the agent will often get the blame even though it's not necessarily their fault. This is a good opportunity to contact those vendors..." We've seen you've changed your price, maybe it's time to consider changing agent instead."
Weeks on Market
Vendors who are serious about selling their home will add another agent into their marketing mix at around 8 weeks. They're starting to get a bit desperate and therefore will consider adding another agent to increase the opportunity of finding a buyer.

We advise our clients to run campaigns around 6, 7 and 8 weeks to try and take advantage of those owners that are keen to sell and may be looking to add another agent. Using messaging such as; "Instructing a second agent to help sell your property means that you'll have twice the resource put in to finding a buyer". Talking about the number of registered buyers the agent has, especially those that are currently looking for just that type of property, also works well.

Instead of using multiple agents, some sellers will decide to switch agent. This tends to happen around week 12 to 14. This ties into the general rule that sellers will initially enter a 12-week contract, so the switch is generally at the end of their sole agency agreement.
Soft Triggers
Newly Instructed
Some agents choose to use this trigger with a softer message that is more advice driven. "We're sorry you didn't choose us, but please keep us in mind for the future if you don't get the results you want with the agent that you chose". They might also choose to include some general market advice.
Street Target
Agents use this trigger to spread the good news that they have agreed a sale in a particular street. This reinforces the fact that residents are likely to have seen the 'For Sale' sign changing to 'Sold' and encourages them to think about selling their own home. Some agents also accompany this with a message telling potential vendors that they have other buyers looking for a property in their street.
Withdrawn
Withdrawals get flagged if a property is removed from the market. We allow for a 2-week buffer just in case the seller is in the process of switching agent. From a psychological point of view not every withdrawal means that the seller no longer wants to sell. They had a reason to put their house up For Sale in the first place and are therefore more likely to come back to the market in the near future.
Rental Market Triggers
Typically, our customers use these audiences to communicate with landlords because the landlord is incredibly valuable when it comes to switching.

Although targeting these triggers puts an agent in contact with the tenanted address, rather than the landlord's residential property, our clients still see strong conversions through this type of campaign. An example of this would be one Midlands based agent who achieved 21 new instructions totalling £266K in annual rental income from targeting less than 900 properties.

Alternatively, agents may wish to target the tenant themselves as they are likely to be looking for their next property, either another rental or they may be planning to purchase a home soon.

As tenancies tend to last 6 or 12 months, we developed 4, 5, 10 and 11-month 'post-Let' audiences. These can be used to target landlords where the tenant may given their notice, or to communicate with the tenant asking the question; "Is your tenancy coming to an end?" and making them aware of other properties in the area.
Getting Started
There are other companies that offer a similar prospecting service to Estate Agents but not one has the speed, accuracy and coverage that TwentyEA can provide.

Our platform is very easy to use. To get started, tell us which postcode districts you wish to target and once you have access you can purchase a print and postage bundle and begin sending campaigns.

We have created several letter templates for you to use that are specific to each audience, or you can create / upload your own. We also have a design service should you want a more bespoke design.

In the unlikely event that you experience any issues, our team in on hand via live chat, phone or email to respond to any queries you might have.

To save time in the future you can also automate any campaigns so as soon as a house in your area is flagged by one of the trigger points you have selected a letter will fire out automatically.

Usually agents are required to a pay monthly subscription fee but to help agent through this difficult period we are offering free access until June 2021 to agents with 5 or fewer branches. You will only pay for print and postage. Click here to take advantage of this offer.