Reduce marketing costs and increase instructions
Forecast from TwentyEA uses AI and Machine Learning techniques to accurately predict who will move house in the next 4 months
Are you tired of missing out on instructions without even being invited for an appraisal?
Be the first to speak to the most likely vendors in your area.
With Forecast you only need to target 10% of the properties in your patch to reach over 60% of vendors who will instruct in the very near future!
The model has been constantly learning over the past five years, underpinned by over fifteen years of property market analysis, making it the most accurate and effective propensity to move data available to agents.
And not only is it a fantastic instruction-winning tool, it's also a great way to help vendors find their next home!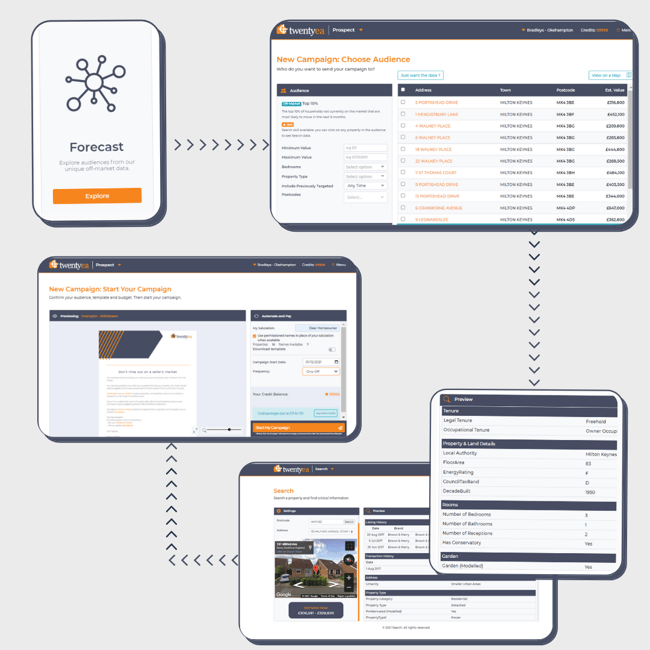 Book your Forecast demo today!