At TwentyEA, we are proud to be a partner of EAvolution21, a virtual property technology event being hosted by Dezrez.
The free-to-attend event will take place on March 23rd 2021, giving estate agents the chance to learn more about products and services from industry-leading PropTech companies – including us!
Intrigued to know some of the other partners exhibiting at EAvolution21 besides us? We will have PropTech industry players such as The Property Academy, View My Chain, MoneyPenny, The Property Jungle and many more. For a full list of the partners, you can view them on the EAvolution21 website here.
EAvolution21 is an online-only event, where estate agents and property professionals can discover a wide variety of PropTech products and services to gain an edge over the competition – for free!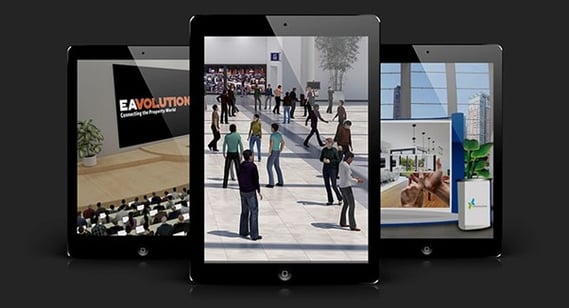 At EAvolution21, we will be showcasing the industry's best kept secret – our all-in-one business intelligence and automated prospecting tool for Estate Agents. We track almost every inch of the property market with the most accurate and precise data in the UK. Our unique suite of tools help agents identify and showcase their strengths as a business whilst connecting them to an exclusive pool of potential new instructions.
Track your competition with TwentyEA Insight
Rank your brand's performance against your competitors in all the areas that matter.
Target home movers with TwentyEA Prospect
Through key trigger points, automatically identify and contact sellers yet to instruct or keen to switch agent.
Appraise properties with TwentyEA Search
Use our online property search tool to discover everything you need to know about a property, ready for the market appraisal.
During EAvolution21, attendees will be able to visit our interactive booth, demo our services, chat with our representatives, and even have a video call with us.
We are just a few days away and look forward to seeing you soon.